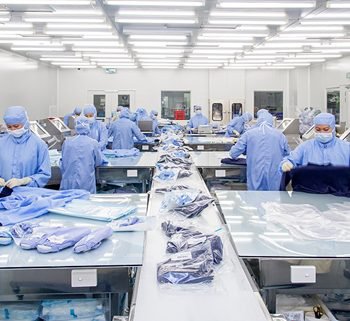 Rental and Processing
Clean Room Garments are leaders in ultra-clean processing and sterilisation of cleanroom products. We provide quality solutions for controlled environments and personal protection.
Quality is at the heart of everything we do at CRG. Our state of the art cleanroom facility in Melbourne is certified to Grade B cleanroom status. CRG manufactures and processes garments in accordance with AS/NZS ISO 14644.5:2006 (Cleanrooms and associated controlled environments). Sterilisation processes are validated by NATA accredited laboratories.
View our Garment Recommendations here.
Display 15 Products per page